Medical Device Defect Lawyer Mobile AL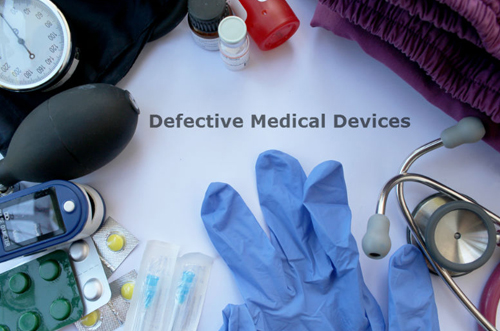 Some Medical Devices Have Made Life-changing Improvements in Patients' Lives.  But certain medical devices have had the opposite effect on patients.  Numerous devices have been recalled or taken off the market due to the harmful consequences of their use. If you've suffered injury or illness due to a defective medical device, you may be entitled to compensation.
Da Vinci Robotic Surgery
The Da Vinci surgical robot entered the market in 2000, marketed as less-invasive and more precise than a human surgeon. Unfortunately, Da Vinci patients have suffered from injuries to vital organs such as the liver, rectum, penis, vagina, and spleen. Some patients have even suffered from punctured heart valves. In recent years, the robot has been used for increasingly complex surgeries and the injury rate has skyrocketed, rising more than 500% since 2009.
Defective Medical Devices Cases in Mobile, Alabama
Hip Implant Recall
A recent report conducted by Johnson & Johnson DePuy shows that 12-13% of all patients who received an ASR or ASR XL Hip Replacement System needed to have a second surgery, also known as a revision surgery, within five years. This surprisingly high pe­rcentage has led to Johnson & Johnson DePuy announcing a total hip replacement recall for approximately 93,000 defective implants. The defect in the implants can cause pain, loosening of the implant, fractures of the bone around the implant, dislocation, and hip failure. If you've had a hip replacement since 2005, you should speak to your surgeon about the risks and options as soon as possible, even if you're not suffering any symptoms.
Shoulder Pain Pump
Pain pumps are portable and often disposable pain management devices that continuously administer local anesthetic through a catheter to a surgical wound site for several days following surgery. They are used to decrease post-operative pain and assist in earlier rehabilitation. In 2007, the American Journal of Sports Medicine reported a link between pain management pumps and a serious, extremely painful condition called post arthroscopic glenohumeral chondrolysis, or PAGCL. Symptoms of PAGCL include pain in the shoulder when it is in motion or at rest, increased shoulder stiffness, popping or grinding when the shoulder is in motion, decrease in range of motion, and a loss of strength in the joint. PAGCL is treatable with further surgery, but many patients never regain full use of the joint.
Transvaginal Mesh
Transvaginal mesh is a surgical support device used on the inner part of the vaginal wall to treat conditions that occur after childbirth or surgery. It is most commonly used to treat Pelvic Organ Prolapse (POP) and Stress Urinary Incontinence (SUI).Transvaginal Mesh Devices may be linked to serious and excruciating complications, including painful lasting infection, embarrassing scars, recurrence of POP, recurrence of SUI, erosion of vaginal tissue, mesh erosion, perforation of bowel, bladder, and/or blood vessels, urinary problems, vaginal scarring, and pain during intercourse. The FDA warns that these complications are not rare and may require intravenous therapy, blood transfusions, drainage of abscesses, and major surgery. If not treated quickly enough, complications from Transvaginal Mesh may be lethal.
If you have been injured by a defective medical device, contact our
experienced attorneys
at (251) 220-2790 for a FREE consultation. We will evaluate your case and may be able to help you obtain the compensation you deserve.