Construction Accident Lawyer Mobile AL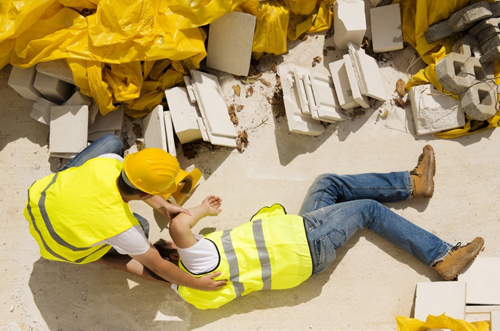 Construction work is dangerous and on-the-job injuries are a common occurrence. Our attorneys have a strong record of getting injured clients the compensation they deserve. We help our clients obtain compensation and damages for medical bills, lost wages, pain and suffering, and other expenses and losses.
Types of Construction Accidents in Mobile
Our law firm helps clients who were injured as a result of the negligence of third parties.This means that our cases center on subcontractors, passersby, suppliers, and others. Our attorneys work with specialists of all types, including safety experts, medical specialists, architects, mechanics, and any other experts who can help us determine the cause of a client's injuries and evaluate the impact of those injuries on his or her future.
We handle all types of construction accidents, including:
Falls from improperly erected scaffolding
Falls from defective ladders
Falls into construction ditches and holes
Construction cave-in accidents causing victims to be buried alive
Accidents caused by swinging rebar and other construction supplies
Crane and lift collapses
Crushing accidents
Falls from roofs
Falling construction debris
Defective equipment
Car accidents caused by rerouting at road construction sites
Wrongful death
All other types of construction injuries
If the victim died in a fatal construction accident, we work with professionals such as economists, psychologists, and child development specialists to learn about the long-term consequences of the wrongful death on a client's family. We may be able to help you get financial compensation for your loss.
If you have been injured in a construction-related accident, contact our experienced
attorneys
at (251) 220-2790 for a FREE consultation. We will evaluate your case and may be able to help you obtain the compensation you deserve.